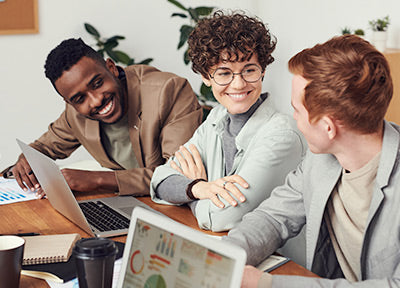 Wanted:
Passionate problem solvers who are relentlessly focused on inspiring and delighting our customers on a daily basis.
We're looking for smart, team-oriented people who can get things done. When you interview at Entertainment
®
, you'll likely interview with multiple people who are experts in their field. We believe that if you hire great people and involve them intensively in the hiring process, you'll get more great people.
So if you love new challenges and are looking for a balance of work and fun, then check out our job listings. Take the first steps towards advancing your career with Entertainment
®
!
Who is Entertainment®?
Founded in 1962, Entertainment
®
is a leader in providing one of the most recognized and sought-after discount, promotion and coupon products in communities throughout North America.
Learn more about Entertainment®
Our company is growing!
Check out our current job openings below:
Don't see something that suits your style (or piques your interest)? Email us your resume anyway, as we are constantly looking for the best and brightest to grow our team! Our email address is
careers@entertainment.com
Benefits:
We offer competitive salaries, outstanding health benefits for both you and your family, great vacation allowances, 401k programs, and more. But the real perk of working at Entertainment
®
is being part of a community that values your work and fosters a transparent and supportive culture.