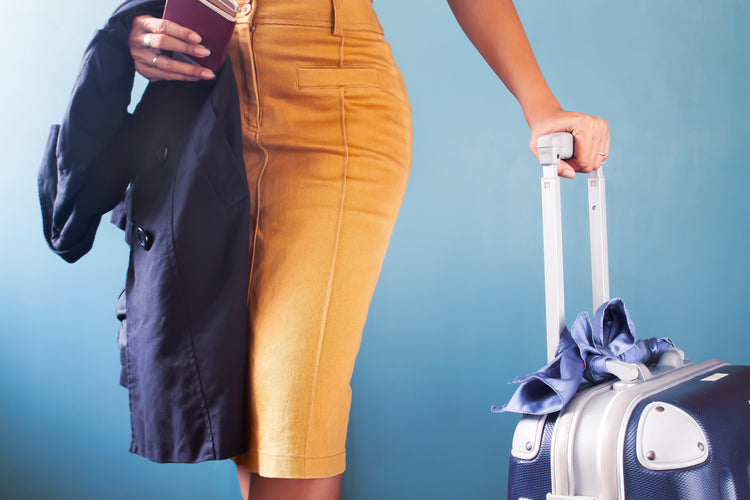 Going on vacation is an excellent way to get away from it all. There are lots of ways of saving for that special trip. What about when you're on vacation – Do you try to find ways to reduce your vacation cost? Coupons can help to make the cost of that big trip less. An Entertainment® Membership is the ideal way to not only plan a trip for less but save even more so you can do more during your stay. Here are some of the best ways to use coupons.
Cruises
The popularity of cruises is often due to the fact they are like floating cities that can take you to more than one destination. Cruises offer all the luxuries of a fancy hotel in an upscale area with plenty of entertainment and food options available while being able to see several different ports.
You often don't have to worry about carrying around money as many of the amenities and offerings on a cruise are included, and whatever isn't, you're able to charge to your room. That doesn't mean that you can't still be coupon savvy. Coupons are often available for cruises to help you get the best deal on your journey. They may offer an amount off your cruise booking, cash back, or you may be able to get upgrades to your trip. For instance, you may get a better suite for the same amount as a cheaper suite or an add-on activity in one of the ports.
Flights
Airfare is often a significant cost when it comes to vacations, especially when you must pay for more than just your ticket. You may find a great deal for a round-trip ticket for one, but when you multiply that for a four-person family, it can add up. There is a trick available when it comes to getting cheaper flights in addition to coupon savings.
You should always try to research your dates. If you start your vacation during off-peak days, often considered to be Tuesday, Wednesday or Saturday, you can usually get cheaper tickets than if you left on busier days. The time you go also plays a role, leaving on early or late flights can often save you money and hassle as there may be fewer people in the airport to contend with during these off-peak times.
Rental Cars
Rental cars are another expense that you must pay out for when on vacation. You can either opt for the smallest economy car possible when you arrive at your destination after your flight, or you can use a coupon to often get a larger car potentially for the same amount or just a bit more than that economy car. Some people get discounts by negotiating with the clerk, but there are often coupons that can get the same discount without going through the motions of haggling.
Hotels
Another significant expense when it comes to vacations is where you're going to stay unless you're planning on bunking at your favorite aunt's house. There are several ways to save on your vacation expenses. One way to get the best deal on your hotel is to check the calendar before your visit. Most hotels have it where you can see the rates on a specific night, and this can help you to get the cheapest stay. This option is perfect for those that like to book everything before they leave.
 Keeping this in mind, your hotel can save you money elsewhere if you book carefully. Look for hotels that will help you save during your trip through their amenities. Things like free parking, Wi-Fi, office equipment, breakfast, gym, and a pool are all beneficial to saving you money. Some hotels even offer events like happy hour where guests can get complimentary snacks and drinks at the end of the day. Not having to buy breakfast every morning is a great way to reduce your food costs. Having a pool to use for free at the end of the day can make it so that you don't have to struggle to find something to do with the kids when they still have energy to burn.
Activities and Eating
The last area that can consume a lot of your vacation budget is keeping busy and staying full. Coupons can make a big difference in how much you spend. There are several places you can find coupons for these expenses. The internet is a great source, but it may be lacking as you need to know where you want to go to find coupons, and sometimes, it's the places you don't see on the internet that make your trip memorable.
The airport and your hotel are two additional places you can look for savings on things to do in the area. They often have kiosks with people that can help you find things to do and places to eat with discounts. You can also find racks of brochures on attractions and restaurants that often have coupons attached to them.
Being an Entertainment® Member
There's another way to get all these savings in one convenient place: Entertainment®. Becoming an Entertainment® Member helps to take the stress out of couponing while on vacation. The app is good throughout the United States and Canada ready to be opened to display all the discounts available to you right where you're located. When you're planning your trip, you can take advantage of the great travel discounts and deals on rental cars, hotels, flights, and cruises.
 Then, once you've arrived, don't forget to open the app. Since you're not locked into your home location, your deals and coupons travel with you. You'll be able to see all the discounts for nearby places. The great thing about this feature is that you don't have to plan all your stops. For instance, if you're craving Italian, you can check out the Entertainment® app to see a selection of local Italian restaurants near your location rather than trying to pinpoint where to eat in advance. Exploring your destination in this manner can open a variety of experiences that you may have missed out on all while saving money.
Don't Wait Until Your Next Trip
Using coupons while on vacation doesn't have to detract from your trip. Your coupons are just a screen away on your smartphone thanks to Entertainment®. Before you start planning your next trip, large or small, consider getting a membership to open the savings potential of the Entertainment® app. Enter the location you're visiting to get an idea of some of the savings you can see during your travels.