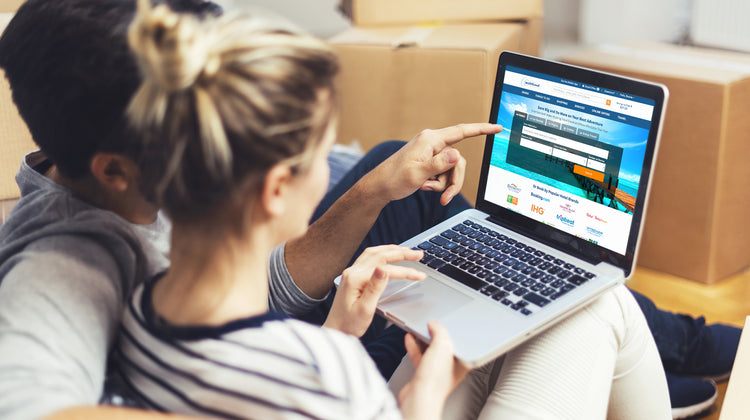 Spring break is coming up and—though it may look a little different this year—that doesn't mean you can't take some much-needed vacation. As more people get the vaccine and Covid numbers continue to decline, the outlook for a potential getaway is looking brighter. Maybe a spontaneous spring break trip is on the horizon?
Whether you're planning for a last-minute trip or looking to book a little further in advance, the Entertainment® Travel Planner can help you save on travel expenses. Our Travel Planner has deals on hotel bookings, rental cars, and even cruises. We also have a partnership with CheapOair® that offers our members $20 off of flight service fees in addition to the discounted flights available through our partner's site.
The Travel Planner is easy to use. Simply access it as a member on the Entertainment® member site and start viewing all the potential savings. You can search different destinations and timeframes for hotels, find different car rental locations, and see which cruises partner with us. Even if you're looking to take a vacation as soon as spring break, you can find deals on the Travel Planner.
Save on Activities, Dining, & More!
The Entertainment® Travel Planner is a great way to save on necessary travel expenses, but what about during your actual vacation? With the Entertainment® Coupon App you can save in cities throughout the U.S. and Canada. Though you can use the Travel Planner to look up some great savings at specific locations, the app allows you to easily search for savings near you. So, not only can you see what offers are available at your destination, you can also determine how far away they are.
Use the app to access offers on activities, such as interesting museums, or save money on all those times you end up eating out on vacation. From shopping to dining to family fun, it's easy to save on vacation activities with the Entertainment® Coupon App.
Save on Your Next Vacation with Entertainment®
You can use our Travel Planner to find and book deals on big vacation expenses, such as hotels. Or if you already have a spring break trip booked, go ahead and download our app for access to North America's largest discount network and find hundreds of savings at your destination. Buy a membership today and start saving every time you travel.