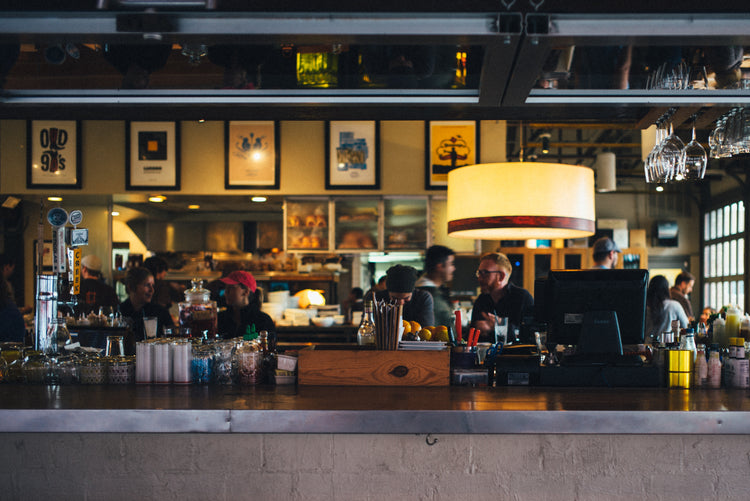 There can be a real turn off for people when it comes to clipping coupons to save money. There is the work that goes into getting the coupons out of the mailbox or newspaper and then cutting them out of the advertising. Plus, you have to remember to put them in your purse or car to make sure that you have them when it's time to use them. They may expire or got lost before you finally have a chance to hit up your favorite fast food restaurant or take your dry cleaning in. That is where a good coupon app can come into play. A coupons app makes it easy to save by applying modern technology.
Find the Best Coupon App
There are several coupon apps that you can take advantage of, but they aren't all created equally. It can be beneficial to find the coupon app that works the best for you and your needs. When comparing mobile coupon apps, it can be helpful to examine the features and benefits of each app you're thinking of using. Is the app user-friendly that anyone will comfortable using it? Are the terms and conditions of the coupons clear? Will the app help you to find the most relevant coupons? Are the coupons going to save you serious money that makes it worthwhile? Did you download a coupon app for fast food, but are tired of only checking out the deals at one fast food restaurant rather than seeing sales from all the local restaurants?
It can be frustrating to find the right mobile coupon app, but becoming an Entertainment® member gives you the perfect app to have at your fingertips. You get a coupon app for restaurants and more all in one easy-to-use application. The terms and conditions are easy to understand. You can easily find coupons and deals that are close to the location you are in, or you can do a search for a particular restaurant, shopping destination, or entertainment option. Plus, the deals are more than just a little here and a little there. You can expect to see plenty of BOGO coupons, large percentage off discounts, substantial discounts off of total order amounts, and other deals. Let this app free up space on your smartphone giving you discounts for more than just one place.  
Use It in the Moment
The best digital coupon app will make it possible to use right away by finding you close-by deals. That spur of the moment shopping spree at the local mall during your girl's day or your last minute date night because the kids made plans to spend the night at their best friend's house can result in savings. There is no planning, clipping, or organizing necessary to take advantage of these mobile coupons when you have the chance. Open the app, and you're ready to start saving.  
Getting Started
There are a few things that you can do to maximize your membership with Entertainment®. The first thing that you should do after signing up for your membership is to get familiar with the app. It's very user-friendly and should be relatively easy to get the hang of how to locate deals. However, there are so many different coupons available to you through the membership, and it can be helpful to explore the app to see all of your options for savings. You may not even realize that some of your favorite local businesses have coupons being offered that you can take advantage of during your next visit. Once you've had a chance to see all of the places you already know, then it's time to check out the areas you haven't explored yet in your city.
Traveling
It doesn't stop in just your region. Your Entertainment® membership app will follow you wherever you travel in the United States and Canada. Plan your travel based on the savings that you can see through the app. Use the Entertainment® Travel Planner on rental cars, hotels, flights, and cruises to help your travel budget. Plus, you can open your app to see the locations that have offers in the area you're going to visit. You can do this either at home before your trip by entering in a new place or when you get there by using the GPS feature. 
Online and More
The savings at the brick and mortar locations around you and where you travel aren't the only savings you can enjoy. Don't forget to check out the online coupons available before making your next online purchase. These are updated often, so scrolling through your app from time to time can help you to stay on top of your savings. Discounts at your favorite online stores, gift cards offerings, free shipping deals and more are waiting for you on the app.
Make Couponing a Positive
Coupons sometimes get a bad reputation. Having to remember to clip them, bring them along, or following the fine print can make some people avoid them. The Entertainment® app helps to turn all of those reasons to avoid coupons into positives. Your discounts are always with you no matter where you go in the US or Canada as long as you have your smartphone with no clipping necessary. Plus, each coupon has the terms and conditions easily spelled out to avoid any misunderstandings. Just search for what's nearby or the place you're looking to score a deal at, and you're ready to save. It's that easy. It's time to start looking at coupons in a whole new light thanks to the mobile coupon app you get through membership.
When it comes to apps that save you money, you can't go wrong with becoming an Entertainment® Member. Save on sit-down restaurants, fast food, entertainment, shopping, online deals, and more all using one digital coupon app that makes clipping obsolete. Check out the best coupon app today to start saving now. Get a coupon app for restaurants and more that will have your friends and family wondering how you get such good deals wherever you go.