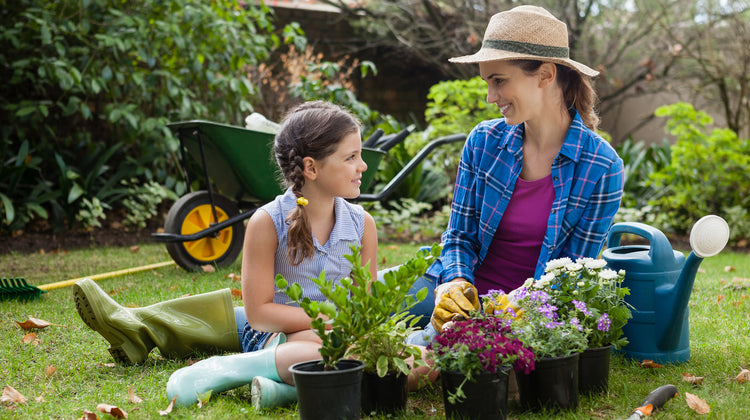 Spring has finally arrived! Though this means warmer weather and longer days, these things are somehow always accompanied by an increase in dust, dandruff, and shedding pet fur. Hence, the spring-cleaning trend. This year is no different. Your house may even be dirtier since everyone has been spending more time indoors than usual this winter.
The prospect of cleaning your whole house—not to mention tidying the basement/garage and doing yardwork—may seem daunting, but at least your Entertainment® Membership can help save money on all those cleaning supplies and decluttering products. While we can't promise it'll make this chore more fun, we can make it a little easier on your wallet. Check out some of what we offer to help with your spring cleaning:
Décor – Spring cleaning calls for a little spring shopping, right? With the deals we have at furniture and home décor stores, that's a definite yes. You can spruce up your living space or buy some fashionable storage, so your home can at least look a little tidier.
General Cleaning Services – We partner with several service providers throughout the country to offer discounts on various home cleaning This includes carpet washing, air duct cleaning, and even house cleaning services. Redeem a discount with one of the cleaning services we partner with and you won't even have to clean at all!
Yardwork – Entertainment® offers discounts through landscaping companies and nurseries. Whatever type of yard cleanup you're hoping to complete this year, you'll likely be able to get a discount through one of our merchant partners. Save on gardening tools, plants, and landscaping services.
Home Repair – Sometime spring cleaning encompasses more than just scrubbing surfaces and decluttering closets. Our offers through Harbor Freight, Home Depot, and Ace can help you cut costs on tools and materials for your home projects this spring.
You can always save money on everyday expenses with an Entertainment® Membership. So, go big with your spring cleaning plans this year. Whether you're planting gardens, working on home projects, decluttering the house, or scrubbing every inch of it, Entertainment® has an offer that can help. Don't have a membership yet? Buy one now!