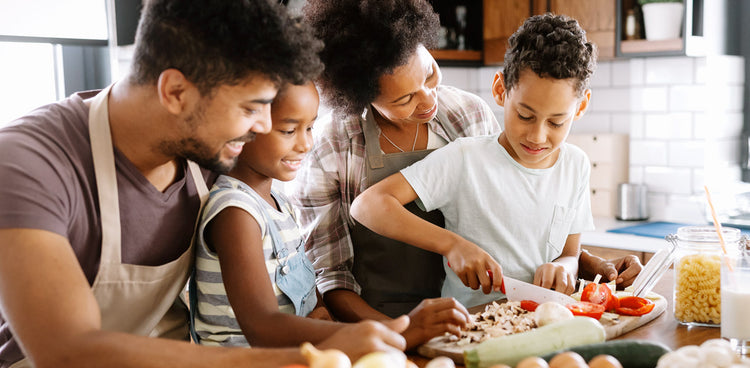 Just because you're stuck inside for the winter—whether due to the cold or the corona—doesn't mean you can't enjoy yourself. Instead of lamenting how boring it is to always be at home, try to be more inventive with how you spend your time indoors. We've even come up with 10 ideas to help get the ball rolling. And the best part is most of the suggestions use discounts from the Entertainment® Coupon Book, so you can save money on these activities!
Have a Holiday Watch Party! Rent some holiday movies and invite friends to watch them together (virtually, of course). Entertainment® has a Family Video discount where you can get one movie free when renting two additional movies. Whose up for a marathon of the Santa Clause trilogy?
Hold a Socially Distanced Lunch. Entertainment® has a variety of dining deals so it's easy to choose takeout options everyone will enjoy. Or even just grab a couple of pizzas, everyone loves a pizza party!
Start Some Seasonal Crafts. Build a birdfeeder in anticipation of spring, or create some sparkling snowflakes with discounts on crafting materials from Michaels or JoAnn Fabrics.
Create In-depth plans for a Post-Corona Vacation. Do you have any bucket list items or a dream vacation you've always wanted to plan, but just never could find the time? Use this time to plan the ultimate getaway, and when it is safe to travel again, check out the Entertainment® Travel Planner to find deals on hotels, rental cars, or attractions at your destination.
Decorate (or redecorate) Your Home. With different discount offers from national and local home décor shops, you can get everything you need to fulfill your home design dreams.
Spoil Your Furry Family Members. Lots of people have been getting new pets since the start of the pandemic. Whether you're a new pet owner or you've had your furry companion for years, now is a great time to really spend some time together. Pamper them, play with them, and buy them some new versions of their favorite toys.
Become a Master Chef. Entertainment® partners with local grocers to offer you discounts on necessities while allowing you to explore the neighborhood grocery store. Support small business by buying ingredients from these local places and then go on a baking frenzy or try new recipes!
Pick up a New Hobby! Maybe learn an instrument or try your hand at painting?
Start a New Exercise Routine. Perhaps your gym is closed or maybe you just don't feel safe working out in public right now. Create a new workout routine at home and make sure you have all the right equipment by using coupons for sporting goods stores.
Do an at home bar night! Since no one is going to bars right now, you can do a virtual drinking night with friends or get together at a different house on a dedicated day every week. This gives you some semblance of a pre-corona night out. Check out the Wine.com discount offered by Entertainment® to order some bottles in preparation for the occasion.
Stay safe and warm in your home this winter while spending time on these activities. You can come up with more ideas by checking out other discounts offered in your Entertainment® Coupon Book or on the Entertainment® app. Don't have a membership yet? Get one now!